Search through our directory of local clinicians.
The source for CBT professionals
The premier platform for your CBT needs
Providing you with access to all the CBT resources you could need, including everything from clinical, research, and teaching resources to journals to guidelines for speaking to the media.
Helpful resources for clinicians to aid in the dissemination of behavioral and cognitive therapies.
The principles and techniques behind cognitive and behavioral therapies provide a fertile ground for instruction.
Our goal is to connect ABCT membership with research-related resources year-round.
Featured Resources
Resources developed with CBT professionals in mind.
New & Noteworthy
ABCT news and position statements on current events and issues shaping the world around us.
In the Aftermath of a Shooting
-
Dealing with Emotions in the Aftermath of a Mass Shooting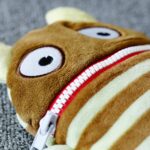 All Children 8 and Older Should be Screened for Anxiety, U.S. Task Force Says
-
Essential that children are screened for anxiety to reduce future problems
Limiting Access to Women's Rights to Healthcare Detrimental to Mental Health and Wellbeing
-
The negative impact on the mental health of women who are denied abortion is well-documented in the psychological literature.
Featured Professionals
Professionals shaping the CBT profession.
Camilo Ortiz
-
Camilo Ortiz specializes in parenting, disruptive behavior, and anxiety in children, as well as anxiety, OCD, and depression in adults
Join ABCT
Join ABCT today to become a part of an active community of CBT Professionals.
Special Interest Groups
Special Interest Groups (SIGs) provide opportunities for open, regular communication among professionals who share an interest in a particular CBT Topic.