Welcome to Your Home for CBT.
Welcome to the Association for Behavioral and Cognitive Therapies (ABCT). For over 50 years, ABCT and its members have strived to alleviate human suffering through the application of scientific principles.
Learn More
Join ABCT
Search through our directory of local clinicians.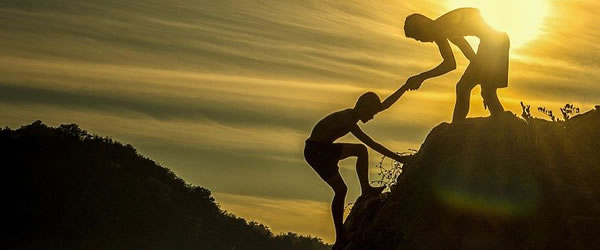 Resources for individuals and families who are looking for assistance with understanding CBT concerns.
Behavioral & Cognitive Therapy Resources
Browse through our library of Fact Sheets, Self-Help Books, and other resources.
Fact Sheets
ABCT provides Fact Sheets covering a number of topics.
Self Help Books
ABCT provides Self-Help books covering a number of topics.
Find A Therapist
Search through our directory of local clinicians.
New & Noteworthy
ABCT news and position statements on current events and issues shaping the world around us.
Demystify How We Choose the Convention Content
-
Learn about how Program Committee chooses Ticketed Sessions and General Sessions. We turn back the curtain.
Digital Drop-In: Discuss How Digital Tools Can Be Leveraged in Mental Health
-
we discuss how digital tools can be leveraged in mental health
2022-2023 Election Results
-
ABCT elects Sandra Pimentel as President Elect; Daniella Cavenaugh as Representative at Large; approves bylaws changes.
Get Involved
Join ABCT today to become a part of an active community of CBT Professionals.
ABCT FORUMS
ABCT FORUMS is a new online platform that provides connection to fellow professionals.
Featured People and Information
Showcasing the people and ideas that make our community better for everyone.
Noah Clyman
-
Noah Clyman is the founder and director of the group practice, "NYC Cognitive Therapy," located in Herald Square Manhattan.  It is the first CBT center that places particular emphasis on diversity.
Sue Orsillo
-
Sue Orsillo and Lizabeth Roemer she developed an acceptance-based behavioral therapy for generalized anxiety and comorbid disorders, examined its efficacy, and identified mediators of change in a series of studies funded by the National Institute of Mental Health
The ADDRESS Mental Health Laboratory, in the Department of Psychology at Palo Alto University, is directed by Alayna Park, Ph.D.
-
Alayna Park directs the ADDRESS Mental Health Laboratory, in the Department of Psychology at Palo Alto University
Helpful Tips and Featured Articles