Search through our directory of local clinicians.
Learn how ABCT can benefit you early in your career
Ways to get involved and learn from the experts
Connect with mentors, colleagues, and other students by becoming a student member. ABCT will help you take the first step in creating a professional home for every future stage of your career.
Featured Articles for Students
Curated articles from across ABCT.org for students.
The Postbaccalaureate Work Experience Before Mental Health Graduate Training
-
This webisode addresses frequently asked questions such as "when is it important to pursue a post-baccalaureate position" and "what type of positions are most appropriate for my career goals?
A Discussion of Mentors
-
Andres De Los Reyes discusses mentors from the broadest perspective, with lots of specific examples reinforcing his thrusts.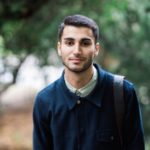 Omid V. Ebrahimi
-
Omid V. Ebrahimi is a second year double-degree Ph.D. student at the University of Oslo, parallelly engaged in a clinical specialization at Modum Bad Psychiatric Hospital.
Get Involved
There are many opportunities for students to get involved in ABCT. From Special Interest Group participation, to membership, to Annual Convention activities, we have plenty to choose from.
The Knouse Lab (KNAB), located in the Department of Psychology at the University of Richmond, is directed by Laura E. Knouse, Ph.D.
-
Dr. Knouse partners with undergraduate student researchers to investigate self-regulation problems in people with and without ADHD with a focus on better understanding the cognitive, emotional, and behavioral processes that contribute to effective and ineffective self-regulation and motivation.